Welcome Statement from the CDT Director
Dear Student,
Welcome to our interdisciplinary Centre for Doctoral Training (CDT) in Regenerative Medicine, which brings together research programmes from the Faculties of Engineering & Physical Sciences, Life Sciences, and Medical & Human Sciences. Over the next four years, you will interact with world leading experts in regenerative medicine, ultimately driving your own PhD research project in this exciting, fact moving field. The CDT staff will support you throughout your PhD, providing a training programme that will aid you in developing interdisciplinary translational research skills. Our goal is for you to leave the CDT as an accomplished research scientist and future leader in regenerative medicine.
In the first six months of the programme, you will be introduced to different aspects of regenerative medicine and its applications – from stem cells and cell-matrix biology, to biomaterials and bioengineering, to pre-clinical therapeutic applications, all focussed towards developing new therapies for damaged or diseased tissues. In the second half of your first year, you will join a leading research group within the CDT and commence your PhD research project. Our policy is that PhD projects should link conventional scientific boundaries, which is critical to achieving translational training and ultimately clinical benefits. To this end, you will have a main supervisor (in whose laboratory you will be based), and a co-supervisor who will offer complementary expertise and training.
Your CDT student 'cohort' will study together during the first six months of the programme. After you move on to your individual research projects, there will continue to be regular and timetabled opportunities for the cohort to meet up and share experiences and knowledge gained. As a CDT student you will benefit from many opportunities, such as international and industrial exchanges, that would not be available to conventional PhD students, In return, we expect you to be fully committed to achieving your very best. You will find the programme of study challenging but at the same time fascinating. What you get out of your training in regenerative medicine will reflect your effort and commitment.
You will be fully supported through every step of the programme. However, if you ever have concerns or problems that are affecting your work, then my door is always open. For day-to-day  questions about the programme you should contact the programme administrator (Jenny Cockitt). You should also meet regularly with your Cohort Academic Advisor (Emmanuel Pinteaux). Finally, you are also welcome to approach one of our other senior academics responsible for administering the programme: Nicola Tirelli (Materials); Kostas Kostarelos (Regenerative Medicine); Neil Hanley (Medicine); Paul Kemp (Industry).
This handbook has been compiled to provide you with information about the CDT in Regenerative Medicine programme, and other general information.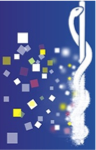 Best wishes during your time as a CDT student with us.
Matthew Hardman
Director, CDT in Regenerative Medicine

Contents
---
1.1       CDT Programme Background
1.2       CDT Contacts
1.3       Calendar for 2014/2015 Academic Session
2.1       Programme Summary
2.2       Key Aims of the Programme
2.3       Taught Units and Options
2.4       Unit Specification
2.5       Lab experience placements
2.6       Choosing your project
2.7       International, UK Regenerative Medicine Platform (UKRMP) and Industrial placements
3.1       Registration
3.2       Financial Registration
3.3       Collection of Student Cards
3.4       Acknowledging EPSRC-MRC Financial Support
3.5       Terms and Conditions of Research Council Studentships
3.6       Reporting to EPSRC-MRC
3.7       Lab book protocol
5.1       Progression during the Taught Element
5.2       Assessment Submission
5.3       External Examiner
5.4       Overview of Progression (Years 1-4)
5.5       eProg
6.1       CDT Provision
7.1       Thesis Advice
7.2       Plagiarism
7.3       Open Access
7.4       PI and Copyright
8.1       Personal Details
8.2       Semester Dates
8.3       Attendance
8.4       Absence / Illness
8.5       Interruptions
8.6       Problems during your Studies
9.1       Support
9.2       Student Feedback and Representation
9.3       The Role of the CDT
9.4       The Role of the Supervisors
9.5       The Role of the Student
9.6       Student Appeals and Complaints
9.7       Research Ethics
10.1    Programme Management
10.2    Position within the University
10.3    Finance
10.4    Code of Practice/ Students' Charter
11.1    Accommodation
11.2    Resources
11.2.1     Student Services Centre
11.2.2     International Student Support
11.2.3     Libraries
11.2.3     Computing Facilities and Courses
11.2.4     Email
11.2.5     Careers Services
11.2.6     Student Associations
11.2.7      Counseling Service
11.2.8     Child Care
11.2.9     Medical Care
11.2.10   Campus Maps

1. Introduction
---
1.1       Programme Background
Regenerative Medicine (RM) is a cornerstone of contemporary and future medicine that requires a genuinely multidisciplinary, problem-orientated approach. The shortage of skilled RM scientists was highlighted by the Research Councils in 'A Strategy for UK Regenerative Medicine' which specified the need to establish 'training programmes to build capacity and provide the skills-base needed for the field to flourish' (RCUK, 2012). We are addressing this skills shortage in RM, by nurturing fundamental and clinically applied research at the highest level, within our CDT in Regenerative Medicine.
The University of Manchester has a critical mass of internationally renowned researchers in RM operating on our single biomedical campus. Our research encompasses physical, chemical, biological and medical sciences, focusing on tissue regeneration, inflammation, biomaterials, in vivo imaging and clinical translation. Founded on this exceptional multidisciplinary depth and breadth, and enhanced by links with EPSRC Large Facilities, international and industrial partners, our CDT encompasses: a) cohort-based multidisciplinary training; b) skills training in engineering, biomedical sciences and pre-clinical translation; c) imaging in national Large Facilities; d) clinically co-supervised PhD projects, with in vivo training; e) comprehensive instruction in transferable skills and commercialisation; f) outward-facing ethos with placements at UK Regenerative Medicine Platform hub and industrial partners, and international exchanges with world-class similarly-orientated doctoral schools; g) presentations in seminars, annual CDT conference and international meetings. In this way, you will be trained to meet the needs of academia and industry, and to contribute to UK's continuing international leadership in RM.
As a CDT in Regenerative Medicine PhD student, the training you receive will show you the potential of the topic, before you focus on mastering one specific area of the subject. The various modules will focus on (i) material-cell-interactions, (ii) mechanisms regulating cell fate, and (iii) clinical translation.
The PhD research projects will fall within six clinical themes designed to address unmet clinical needs:
Regenerating musculoskeletal tissues
Enhancing chronic wound healing
Regulating inflammatory responses
Inducing neovascularisation of ischaemic tissue
Developing therapies for stroke and peripheral nerve repai
Advancing gene/cell therapies
The full list of research interests of participating staff is extensive; some highlights are:
Cell-matrix biology of the stem cell niche
Stem cell biology (ES cells, pIS cells, adult stem/progenitor cells)
Nanomedicine approaches to CNS diseas
Developing therapies for heritable muscular dystrophies and connective tissue diseases
Developing stem cell-based therapies for cartilage regeneration
Developing biofunctional surfaces and inflammation-responsive biomaterials
Developing self-assembling hydrogels and stem cell engraftment approaches
Bioengineering of stem cell fractionators
Tissue architecture in repair, over multiple time/length scales
Imaging of cellular dynamics from single molecules to tissues
Liver fibrosis and therapeutic approaches
Diabetes and therapeutic approaches
Regenerating tendons with biodegradable fibrous scaffolds
Age-related changes in mechanical properties of tissues
Targeting inflammation in cerebrovascular disease and skin
Development of novel therapeutics for osteoporosis and arthritis
Age-dependent regulation of complement in human eye tissues
Nanostructured gels for intervertebral discs
Technological platform for peptide self-assembly for novel biomaterials
1.2           CDT Contacts

The CDT in Regenerative Medicine is managed by the CDT Director and the CDT Management Board which includes representatives from the three Faculties comprising the CDT. Key contacts are:
1.3 Calendar for 2015/2016 Taught Component
Year 1
Credits
Week 0

Registration and Induction Events
Visit to Cell Therapy Catapult, London

—
Semester 1
Weeks 1 – 4
Core Unit 1 – Research MethodsIncluding:-   Study design-   Statistical analysis-   Dissertation skills
15
Weeks 1-12
Core Unit 2 – MRes in TERM Masterclass CourseMasterclass topics-     Topic 1  Basic Concepts of Biomaterials and Bioengineering-     Topic 2        Applications of Biomaterials in Tissue Engineering-     Topic 3        Tissue Repair and Regeneration-     Topic 4        Cell Sourcing and Characterisation-     Topic 5       From Concept to Clinic 2 x CDT-specific clinically-led regenerative medicine Masterclass Topics will be offered alongside the formal MRes course structure
15
Weeks 1-6
Optional Unit 3   (choose one):3A – Key Aspects of Nanomedicine3B – The Translation of Regenerative Medicine
15
Weeks 7-12
Option Unit 4   (choose one):4A – Cell matrix Biology in Regenerative Medicine4B – Clinical Applications of Biomaterials
15
Weeks 10-12
·       Mini lab experience projects (continue after Christmas)·       Interviews with prospective supervisors
—
Semester 2
Weeks 1-4
·       IT/ programming·       Career pathways
—
Week 4
·       PhD project selection
–
Weeks 1-9
Enquiry Based Learning 1   (10 credits)Enquiry Based Learning 2   (10 credits)Enquiry Based Learning 3   (10 credits)(Including one-week residential workshop at Harwell Large Research Facilities)
30
1 April
Start of PhD project
–
2. Programme of Study
---
2.1 Programme Summary
CDT in Regenerative Medicine students will undertake an innovative four-year doctoral training programme. A major aim of the CDT is to develop a cohort of researchers who are able to draw on knowledge from a broad spectrum of translational sciences and to work in inter-disciplinary teams. The challenge is to enable our students to understand the different languages and philosophies of disciplines as diverse as bioengineering and medicine.
The aim of the first six months of the programme is to expose you to the full breadth of regenerative medicine, from bioengineering to clinical translation. Here you will develop the skills and knowledge needed during your PhD projects in order to understand the diverse concepts and knowledge that you will inevitably encounter. To this end, the programme includes not only lecture courses and directed self-study (enquiry-based learning), but also bespoke training opportunities including visits to the national Large Research Facilities (Harwell) and to the Clinical Research Facilities.
Over the first six months, you will also have opportunity to learn about the available PhD research projects through presentations by potential supervisors and self-arranged visits to their research labs. It is expected that all projects will be interdisciplinary, with co-supervision by academics from different Faculties, providing you with access to a range of world class facilities.
2.2 Key Aims of the Programme
The aims of the training within the CDT in Regenerative Medicine are
To create a group of life scientists, bioengineers and clinicians who think instinctively across discipline boundaries; this aim will be achieved by all CDT students developing a common knowledge base through specifically designed courses administered over the first six months. Training in employment related transferable skills, enterprise training, science communication to the general public and intellectual property issues will pervade the entire programme.
To create a cohesive group (cohort) of students throughout the duration of their postgraduate studies and beyond, mutually benefitting from their variable backgrounds and flourishing projects. A series of internal and external research lectures will be attended by all students; there will be events, activities and presentations which will build a sense of community within the cohort.
To grow a new generation of experts trained in advanced methods and technologies of regenerative medicine who will be able to carry knowledge of all the relevant disciplines applicable to a broad range of fundamental and applied research aligned to clinical and industrial translation.
2.3 Units and Options
During your first six months you will undertake four taught units, including two compulsory core units: Research Methods (MEDN69910) and Masterclass (TERM) (MEDN64101). You will also choose two further optional units:
Option 1
Key Aspects of Nanomedicine (PHYS60151)
OR
The Translation of Regenerative Medicine (FLSC80011)
Option2
Cell-matrix Biology in Regenerative Medicine (FLSC80021)
OR
Clinical Applications of Biomaterials (MATS60321 )
In addition you will complete three assessed enquiry-based learning (EBL) exercises and two non-assessed group lab projects. These units provide a total of 90 credits of teaching and assessment at postgraduate level.
We recommend that you attend all optional lectures, even those for the units you do not choose to be assessed on. The timetable has been structured to allow you to do this.
Choosing your optional units
You must choose your optional units no later than Monday 5 October. Please submit your choices via email to the CDT administrator, Jenny Cockitt (RegenMed-cdt@manchester.ac.uk). Advice about your optional choices can be sought from the CDT Director, Dr Mat Hardman or the CDT Tutor, Dr Emmanuel Pinteaux if you need it.
2.4 Unit Specifications
Unit specifications for all units can be found through My Manchester, under the Course Unit Information tab:
https://my.manchester.ac.uk/uPortal/f/teachingandresearch/p/course-unit-info.u22l1n125/max/render.uP
Copies of these can also be found both in the Blackboard site for each unit and in the Regen Med Community Space in Blackboard.
2.5 Lab Experience Placements
Each supervisor who has offered a PhD project on the CDT has also offered two mini lab experience placements. These are designed to give you an idea of what a PhD in this area/lab might entail. You will be able to choose two of these lab experience placements to try. Information about what lab experience placements are available and the deadline for choosing these will be circulated in week 2 of semester 1. Placements will take place towards the end of semester 1 and into January 2016 before semester two starts and they will run for at least three full days.
2.6 Choosing your Research Project
Once you have completed your lab experience placements, you will be asked to choose what your preferred research project is. The deadline for making this choice will be Friday 29 January 2016.
There will be opportunities for you to discuss your choice with the cohort tutor and the programme director before you make your decision. We would also encourage you to contact the supervisor of any project you are interested in and to discuss the project with them fully.
Please note all project choices must be approved by the CDT management board.
2.7 International, UK Regenerative Medicine Platform (UKRMP) and Industrial Placements
Between years 2-4 (months 13-40), it will be possible to arrange – in consultation with your supervisors and advisor, and contingent on satisfactory progress – a short placement or exchange visit that is suitable for your project and progression.
International partners include:
A* Star Institutes, Singapore (NUS): Our graduate exchange programme (established by Profs Kielty and Humphries in 2011; http://www.ls.manchester.ac.uk/phdprogrammes/singaporeastar/) will be available for co-supervised projects
Helmholtz Graduate School for Macromolecular Bioscience (Helmholtz Institute of Biomaterials Science in Teltow [N. Tirelli, visiting Professor]; Freie Universität Berlin; University of Potsdam): Offering placements for CDT students in (GLP) manufacture and immunological aspects of biomaterials.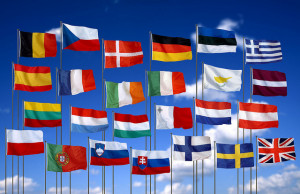 Inter-polytechnic Doctoral School, Italy: This links three prestigious Engineering Schools in Italy (Institutes of Technology of Milan, Turin, Bari), offering exchanges for CDT students focusing on bioreactors, modelling and biomechanical evaluation.
MIMIT (Manchester: Integrating Medicine and Innovative Technologies) partners in Boston, USA building on a MIMIT (Manchester): CIMIT (Boston) Research Councils UK Science Bridges award, M2EET is a young investigator exchange programme between MIMIT and Massachusetts Institute of Technology. An annual meeting rotating between Manchester and Boston for 20 young investigators will facilitate lab/clinical visits and opportunities to meet stellar academics in host institutions.
The Black Family Stem Cell Institute, Mount Sinai School of Medicine, New York, USA: the institute will host short exchange visits for our students to learn about their world-leading inducible pluripotent stem cell technologies.
The McGowan Institute for Regenerative Medicine, Pittsburg, USA: offers similar exchange placements for our students in complementary areas of regenerative medicine.
Industrial partners include:
AstraZeneca and GlaxoSmithKline, Epistem, Eden Biodesign, Farfield Group Ltd, Aptamer Solutions, SeraLab, Waters, Cellular Therapeutics, RedX Pharma, Abcam, Ovasort Ltd, Iduron Ltd, Temple Therapeutics (USA), Echelon Biosciences (USA), ACRAF (Italy), Karus Therapeutics, Neotherix, Smith & Nephew, Applied Enzyme Technology, Medicyte.
UK Regenerative Medicine Platform Hub partners include:
Kings College London (Prof Fiona Watt) – Director of the Centre for Stem Cell and Regenerative Medicine Research
University of Edinburgh (Prof. Stuart Forbes) – Scottish Centre for Regenerative Medicine
University of Liverpool (Prof. Anthony Hollander) – Head of The Institute of Integrative Biology

3. Registration and Funding
---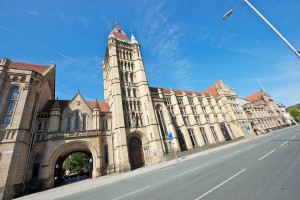 3.1 Registration
Details of the registration process can be found at the link below:
http://www.studentnet.manchester.ac.uk/crucial-guide/academic-life/registration/
If you have any queries about registration, please contact:
University of Manchester Registration Helpline (Student Services Centre)
Tel: 0161 275 5000 (option 4)
Email: ssc@manchester.ac.uk
3.2 Financial Registration
Students in receipt of stipends or bursaries will be required to enter their bank account details as part of financial registration via the University student records system (Campus Solutions). This will enable payments to be made directly into your bank account. You will be sent details of how to do this. Please contact the PGR Office as soon as possible if you are expecting an award but the details do not appear on your self-service registration screen in Campus Solutions.
The PGR Office works closely with the FLS Finance Office and the Student Services Centre to ensure that all payments are set-up on Campus Solutions and are paid promptly. However, things can go wrong and it is not unusual for payments to be delayed, especially during the busy registration period at the start of each academic year.
If you are having problems, please contact the CDT Administrator as soon as possible as often the error can be rectified very quickly.
How to register for payments
In order to receive payments, you must first enter your bank account details into the student records system (Campus Solutions) as part of the financial registration process. Payments will normally be made by bank transfer (BACS). To enter your bank details log into the 'My Manchester' at: https://my.manchester.ac.uk navigate to 'My Services' followed by 'Student System'. Next select 'Campus Finances' followed by 'View Financial Aid', at which point you should see an option to click on a button and enter your details. If you have any queries regarding this please contact the Student Services Centre on 0161 275 5000 – option 5.
You must notify the Student Services Centre immediately if your bank details have changed
Payment of Studentship Awards
Stipends will normally be paid in 12 instalments on or around the 1st day of each month, in advance, by bank transfer (BACS) commencing on the 1st October. All awards are subject to satisfactory progression and attendance.
3.3 Collection of Student Cards
University Student Cards are issued to all students. The cards are used for security purposes and where access control or other automated systems are in use. It also serves to identify those entitled to use University facilities and services.
Collecting your student card
Once registered online, students will be able to collect their swipecard from various points across the University of Manchester. Details of this are included in the Crucial Guide:
http://www.studentnet.manchester.ac.uk/crucial-guide/
3.4 Acknowledging EPSRC-MRC Financial Support
It is important that you acknowledge the financial support for your studentship training on any publications, posters or other written communications arising from your work. Your EPSRC and MRC Centre for Doctoral Training in Regenerative Medicine studentship grant reference number is:  EP/L014904/1.
3.5 Terms and Conditions of Research Council Studentships
Your CDT studentship is governed by the Terms and Conditions of RCUK Training Grants, with delegated responsibility for administration and setting/adherence of policy to the award holding Research Organisation.  For further details, please see: http://www.rcuk.ac.uk/funding/grantstcs/
3.6 Reporting to the EPSRC-MRC
Please note that personal information on students selected for EPSRC and MRC studentships, together with information about their studies, is collected by the University on behalf of Research Councils UK. Each year we are required to submit data via the JeS shared service reporting system. This mandatory information is crucial to enable RCUK to demonstrate how it is investing in postgraduate research training for the UK.   Any change to your registered status or circumstances must immediately be notified to the CDT Administrator. Failure to comply may result in your stipend payments being withheld or stopped without prior notice.
3.7 Lab Book Protocol
Maintaining a comprehensive and accurate laboratory notebook is a key requirement for any research scientist whether experimental or theoretical. As a student of the CDT in Regenerative Medicine, you will be required to maintain a lab book to record all your experimental work. Your lab book should meet the following requirements:
• Lab books are hardbound books where pages cannot be added or taken away
• Pages are numbered
• The date is entered at the start of a new day
• If the books cannot be taken into a particular area such as a cleanroom, then cleanroom paper should be used and then stuck into the lab book on the same day
• Lab books are not works of art! but contemporary records of the experiment which should contain information about the planning, execution and preliminary conclusions of the work.
If you are unsure of what your project supervisor expects from you or have further queries where your lab book is concerned, please contact your supervisor to discuss this further.
 4. Supervision Arrangements
---
Year 1, months 1-6
A CDT cohort tutor will be appointed for each intake – your cohort tutor will be Dr Emmanuel Pinteaux (emmanuel.pinteaux@manchester.ac.uk). He will be your personal advisor and will provide one-to-one pastoral and academic advice during your first 6 months.
Year 1, months 7-12 and Years 2-4
Students will start working on their PhD projects in this period, so the PhD main and co-supervisors will take over the supervision and pastoral care in the normal manner of a PhD project. An advisor for the research component of your programme will also be appointed in month 7 and will continue to provide independent one-to-one pastoral and academic advice throughout your PhD.
CDT PhD projects are expected to be interdisciplinary and each student will have at least a main and a co-supervisor to ensure interdisciplinarity. Meetings with supervisors will normally be weekly. Meetings with the independent advisor will follow the schedule on e-prog. However, your advisor will be available as required to discuss any concerns or provide more general advice.

5. Progression and Assessment
---
5.1       Progression during the taught element
Your work will be assessed throughout the taught element of the programme (months 1-6). Assessment deadlines for each unit will be provided by the unit tutor(s) once teaching has started.
In order to progress to the research component of your programme you must achieve a minimum of 60% overall in your taught units. Less than 50% cannot be received in any one unit.
Opportunities for re-assessment

You will be given one further opportunity for re-assessment an overall unit mark falls below 50% on the first attempt. This will be granted at the discretion of the Board of Examiners for the programme.
5.2       Assessment Submission
The submission deadline and guidelines for the submission of assessments will be provided by the tutors for each unit. In the majority of units, this will involve the submission of written assignments via Blackboard. You can access Blackboard via My Manchester:
https://my.manchester.ac.uk/uPortal
All assignments submitted via Blackboard will go through the University's plagiarism checking software, Turnitin. If you are unsure about referencing your work appropriately or have any concerns about this please contact the tutor for that unit or revisit the online plagiarism unit. Please see section 7.2 for further information about plagiarism.
If you have any problems accessing Blackboard or submitting your assignment online please contact: elearning@manchester.ac.uk
5.3       External Examiner
External Examiners are individuals appointed from another institution or organisation who monitor the assessment processes of the University to ensure fairness and academic standards. They ensure that assessment and examination procedures have been fairly and properly implemented and that decisions have been made after appropriate deliberation. They also ensure that standards of awards and levels of student performance are at least comparable with those in equivalent higher education institutions.
The External Examiner for this programme is Professor Alicia El Haj, Director of the Institute of Science and Technology in Medicine at Keele University. She will be involved in the exam board in April to assess your progression from the taught to the research component of your PhD.
Please note that it is inappropriate for students to make direct contact with External Examiners under any circumstances, in particular with regards to a student's individual performance in assessments. Other appropriate mechanisms are available for students, including the University's appeals or complaints procedures and the UMSU Advice Centre. In cases where a student does contact an External Examiner directly, External Examiners have been requested not to respond.
5.4       Overview of progression (years 1-4)
The table below outlines all the milestones and possible progression paths for the whole programme:
Taught Component
Semester 1
Core 1: Research Methods
Semester 1
Core 2: Masterclass course (with MRes in TERM)
Semester 1
Option 3A: Key Aspects of NanoscienceOption 3B: Translational Aspects of Regenerative Medicine
Semester 1
Option 4A: Cell-matrix Biology in Regenerative MedicineOption 4B: Clinical Applications of Biomaterials
The Management Committee will meet between Semesters 1 and 2 to review the progress of students, and the success of the teaching programme.
Semester 2
Enquiry Based Learning Assignment – 1 (Academic; led by Prof. Nicola Tirelli)
Semester 2
Enquiry Based Learning Assignment – 2 (Industrial; led by Dr Paul Kemp)
Semester 2
Enquiry Based Learning Assignment – 3 (incl. Large Research Facilities; led by Prof. Peter Lee)
An examination board will be convened with the external examiner, and will meet during month 6 of Semester 2 to review the progress of students in the first two semesters. Subject to performance in the first and second semester modules, students will commence their PhD project.
Satisfactory progress
Unsatisfactory progress
Month 7
Progress to research component
Assessment of literature review for the Award of PG Diploma (submission in Month 9) – exit award
 
Research Component: months 7 – 18
Months 7-11
PhD research project commences, as for year 1 of a standard 3.5 year PhD.
Month 7
Expectations and skills audit meeting with supervisor(s)
Month 9
Submit literature review for assessment
 Month 12
Formal meeting with the supervisor(s) and advisor to assess progress, and literature review (eProg).
Months 12-17 
PhD research continues. Weekly meetings with supervisors, periodic meetings with advisor, completion of research and generic skills training identified in the skills audit.Regular progress review recorded on eProg.
Month 18
End of 1st year 'transfer' report and Viva Voce conducted by a panel of examiners, none of whom are members of the supervisory team. The examiners will have access to the supervisory team's opinion either by report or by personal representation after the viva. Decision is taken on PhD progression (whether to continue PhD or to exit with MPhil).
Satisfactory progress
Unsatisfactory progress
Month 19
Progress to year 2
Opportunity to submit for the Award of MPhil – exit award – subject to supervisory team approval
Research Component: months 19 – 48
Months 19-30
Normal thesis research as for year 2 of a standard PhD.
Month 19
Expectations and skills audit meeting with supervisor(s)
Month 24
Formal (recorded) meeting with the supervisor(s) and advisor to assess progress.
Month 30 
End of 2nd year PhD assessment: short written report and an oral presentation at a CDT symposium.
Months 31-42
Normal thesis research. Weekly meetings with supervisors, periodic meetings with advisor, completion of any generic skills training or technical education identified as necessary in the skills audit. A formal (recorded) progress review meeting with the supervisor(s) and advisor in month 36.
During months 28-36
Training in preparation of research publications and research presentations; attendance and presentation at national/international conferences
Month 31
Expectations and skills audit meeting with supervisor(s)
Month 42
End of year 3 assessment: oral/poster presentation at a CDT symposium. In addition, students produce a thesis plan to be assessed by the supervisory team and advisor.
Months 42-45
Individual student presentations to international advisory board meeting.
Months 43-48
Completion of the research project and thesis writing.
Month 43
Writing up interview with CDT Cohort Tutor
Month 48
Submit Thesis for PhD Examination
5.5       eProg
For students registered at the University of Manchester as their 'home' institution, progress will be monitored using eProg. eProg is a University-wide system for postgraduate researchers to record and monitor progression throughout their programme and manage skills training activities. The eProg system offers an online platform for academic staff and their PGR students to record and track key milestones throughout the student's programme, from the point of registration to thesis examination. The system also provides access to an extensive catalogue of skills training activities across the University.
CDT students will have a specific eProg pathway which will detail the core compulsory milestones for the programme.
Accessing eProg
eProg can be accessed via the Student Portal or by going to www.eprog.manchester.ac.uk
Components of eProg
eProg is made up of the following components:
Personal timelines: Each student has a personalised bespoke timeline which provides a visual representation of forthcoming key milestones and information that make up your programme of study.
Progression: Each student has their own progression area which provides a detailed list of milestones and skills training activities with the dates or deadlines attached.
Online forms: Students will be required to complete online progression forms which are tied to individual milestones. These forms provide a formal record of meetings or discussions between you, your supervisor and your advisor. It also provides an opportunity for any issues or problems to be raised. All forms and the deadlines by which they must be completed can be found on your eProg progression page. You can access, complete and save information at any time prior to these meetings and we recommend that you do this so that information is available to review before each meeting takes place. At the meeting your supervisor or advisor will complete the remainder of the form with their comments and feedback. This provides us with a record that you are making satisfactory progress.
Skills training: A skills training area where students can search training events across the University, book onto any courses of interest events and view courses they are registered for or have attended
Help and support: Help and advice on how to use eProg and useful links to online training (in Blackboard)
Student responsibilities
Your responsibilities as a student are:
to meet with your supervisor and advisor to review progress and to complete the appropriate online forms
to attend/complete all mandatory skills training components
Supervisor and advisor responsibilities
The supervisor's and advisor's responsibilities are:
to meet or liaise with their students in a timely manner to discuss student's progress and to submit the appropriate online progression forms
to encourage attendance of their students at all required skills training events
Contacts
For queries relating to eProg please contact eprog@manchester.ac.uk

6. Transferable Skills Training
---
6.1      CDT Provision
Given the specialist nature of the research, primary technical training will be provided by the supervisor and co-supervisor and senior members of his/her research group. Students will also undertake health and safety training provided by the relevant schools/faculties of study. A bespoke course in innovation, enterprise and business management will also be offered as part of the programme.
In addition to CDT cohort-based training, generic skills training will be provided via the EPS, FLS and FMHS Graduate Training programmes, depending on the School/Faculty of your main supervisor. All doctoral students are required to undertake an initial induction, a meeting with their supervisor to discuss expectations and a skills audit (training needs analysis). The skills audit will identify any research and generic skills training that the student will require for their PhD. The meeting expectations and skills audit will be conducted on an annual basis, as detailed on your CDT eProg pathway.
Personal and professional development
Personal and professional career development is an active and continuous process of self-appraisal in which you plan, reflect and record your personal and professional training and development needs. Personal and professional development is encouraged in a number of ways:
Through your eProg progression meetings
Maintaining personal records
Becoming involved in public engagement and social responsibility activities
At the start of their programme, students will complete a selection of introductory courses via Blackboard including one relating to personal development. Log on to 'Introductory Courses' in Blackboard and click on the PDP section. This module also provides a 'space' for students to record their personal achievements such as attendance at seminars, conferences, workshops and training events. You will also have access to a 'toolkit' which will provide useful tips for managing your personal records and provides access to other personal development resources.
Public Engagement/Outreach
You are expected to engage with at least 3 public engagement or outreach events/activities during the next four years as part of your programme. Training for this will be provided, as will information about the range of opportunities available to you.

7. Research Thesis
---
7.1      Thesis Advice
Your PhD thesis must be presented in accordance with the university requirements:
http://www.staffnet.manchester.ac.uk/services/rbess/graduate/code/submissionandexamination/
It is important that students and supervisors agree on the style and content of the thesis as soon as possible so that a well-defined work programme can be established with this deadline in mind.
Students should be aware that all PhD theses must be submitted within 4 years of registration. If you exceed the 4 year limit you will have to apply to the relevant Faculty Postgraduate Committee for an extension – this is unlikely to be granted except for illness or other extenuating circumstances and you could fail to graduate.
The thesis will be read by an external examiner, appointed by the CDT Management Board on the recommendation of the supervisor, and by an internal examiner who will be a member of academic staff, but not your supervisor. The examiners will read your thesis and then give you an oral examination (a viva) before making their recommendation about the award of a PhD.
7.2      Plagiarism
The consequences of plagiarism or any other form of academic malpractice can be severe. The University considers academic malpractice committed at postgraduate research level to be serious. In the most serious of cases, the student may be expelled from the University without being permitted to complete their degree, or they may receive a lower degree e.g. an MPhil instead of a PhD. You should make every effort to ensure that the work you submit for assessment is always your own, written in your own words and presented with appropriate referencing.
Plagiarism Prevention Online Course
At the start of the academic year, you will be required to complete an on-line Plagiarism training module and submit an electronic declaration to certify that you understand what plagiarism is and that you agree to abide to the University's policy and statement on plagiarism. The course can be referred back to at any time during your studies.
University Guidelines
You should read the University guidelines on academic malpractice very carefully and direct any questions to your supervisor if you are in any doubt about what constitutes plagiarism or other forms of academic malpractice:
http://documents.manchester.ac.uk/DocuInfo.aspx?DocID=2870
The University subscribes to a plagiarism detection service. Your work may be requested in an electronic format for submitting through the plagiarism detection software at any time
Procedures for Dealing with Plagiarism
Any suspected incidence of plagiarism or academic malpractice involving postgraduate research students will automatically be referred to the University Student Discipline Committee. The result of examination of a PhD or MPhil thesis will be withheld until all relevant investigations have been concluded. Please see: Plagiarism and Academic Malpractice – Guidance for Students
7.3      Open Access
PhD theses will not be made available as open access in the public domain without the express permission of the thesis author and his/her supervisor(s). Students will be asked to confirm the access status of their thesis when submitting their final copy.
Note: All Research Council funded PhD theses and meta data must be made open access in eScholar within 12 months of the final copy being deposited.
If the studentship or research involves an external partner (i.e. industrial collaborator on a CASE award) the company should be fully consulted on the route being taken for Open Access to ensure that the CASE partner has no objections. This is important given the potential for commercial sensitivities. Arrangements over IP and any restrictions on publishing results will be stated in the relevant. CASE contract, and which should be referred to in advance.
RCUK policy covers all peer‐reviewed research and review articles normally published in academic journals or conference proceedings, and which acknowledge Research Council funding. The policy does not cover monographs, books, critical editions, volumes and catalogues, or forms of non‐peer‐reviewed material. However, RCUK encourages authors of such material to consider making them Open Access where possible.
The University and RCUK factsheets on Open Access should be read in conjunction with this guidance to provide the appropriate background:
Students must be aware of and comply with regulations governing IPR ownership including copyright relating to the work presented in their thesis and other published materials. See the University guidance on IP for PGR sponsored schemes
The University Open Access website should act as the main source of information and point of contact. We advise referring to this website regularly as Open Access requirements and policy are expected to alter over the course of the next 12-24 months:
http://www.openaccess.manchester.ac.uk/
7.4      IP and Copyright 
Students must be aware of and comply with regulations governing IPR ownership including copyright relating to the work presented in their thesis and other published materials. See the University guidance on IP for PGR sponsored schemes.

8. Student Responsibilities
---
8.1      Personal Details
You are responsible for updating your own personal details in the student system by going to the student portal. If you have problems logging in please contact 0161 275 5000 or email: selfservice@manchester.ac.uk
8.2      Semester Dates
Semester dates
Semester dates for the current and subsequent academic years can be found online at:
http://www.manchester.ac.uk/discover/key-dates/
8.3      Attendance
Attendance during the taught component (first 6 months)
Attendance is compulsory for ALL parts of the CDT taught programme in order for you to obtain the required number of credits to pass the taught component. A register will be taken in all lectures and practical classes.
Attendance during the research component (months 7 to 48)
It is crucial that you attend regularly and maintain a continuous dialogue with your supervisors. The University expects that all students will attend every timetabled teaching or learning session or required supervisory session, unless absence has been authorised. You are also expected (and may be required) to attend School/Department and research group seminars and workshops that are relevant to your research interests. You are encouraged to attend other seminars as part of your general scientific education, and attendance at CDT specific events is mandatory throughout the four years of the programme.
It should be noted that the supervisor and CDT Director may be required to sign a certificate of satisfactory attendance and work in order for financial support to continue.
Holidays
You are entitled to up to 6 weeks of holiday per year (in addition to statutory bank holidays and University closure days. Any holidays that you need to take should be previously authorised by the CDT Administrator (during the taught period) or your supervisor (during your research), and then communicated to the CDT Administrator. Holiday during the taught component should be avoided wherever possible.
Consequences for unauthorised non-attendance
If you are absent without authorisation for any part of the course you will be sent a warning letter and required to attend a formal review with the CDT Tutor. Continued absence will result in referral to the CDT Director, in accordance with standard University procedures, and will become a disciplinary matter.
8.4      Absence/ Illness
You must notify the CDT Administrator as soon as possible if you are absent between one and seven days due to ill-health. You can do this via telephone or email:
jenefer.cockitt@manchester.ac.uk; 0161 275 1683
If you are unable to attend lectures or other teaching activities due to illness, you must provide either:
A Student Medical Self Certificate (for absences of up to 7 days)
A doctor's note (for absences of more than 7 days)
Failure to submit a medical certificate or other appropriate documentation to explain your absence may result in loss of any claim that special circumstances be taken into consideration when academic performance or progression is assessed.
Further information relating to holiday entitlement and sick leave can be found at:
http://documents.manchester.ac.uk/display.aspx?DocID=8162
Illness during course assessments
If you are unable to complete an assessment or poster presentation due to illness, you must contact the CDT Administrator and Tutor for that unit as soon as possible. You will be asked to complete a mitigating circumstances form and provide supporting evidence, such as a doctor's note. Although every attempt will be made to accommodate short-term issues with the provision of short extensions, these are granted at the discretion of the unit tutor and the CDT Director. Longer term illness may require an interruption to your studies.
Please note that holidays are not an acceptable reason for the late submission of assessments.
8.5      Interruption to Studies
The University expects students to pursue their research programme on a continuous basis. However, it is recognised that some students may be absent due to sickness or maternity leave or may encounter personal difficulties or situations which seriously disrupt or delay their research programme. In some cases, an interruption to your programme of study may be advised.
Should a student request an interruption during the taught period, the progress of the student will be assessed on a case by case basis to determine whether the missed taught units can be taken when the student returns or whether the student is allowed to progress to the research project and take the taught units at the next available opportunity. The final decision will reside with the CDT Management Board.
If the student has completed and passed the taught modules in semester 1 (weeks 1-12), has chosen a research project, and submits a suitable literature review, the student will be allowed to progress, but will be required to take the missed taught components in the following year. No change to the final submission date will be made if the interruption occurs in the taught period.
If the student has a significant interruption during semester 1 (weeks 1-12), the student may be required to restart the following year or in exceptional circumstances withdraw from the programme.
Interruptions during the research phase will be considered as for any other PGR student via the CDT Board and the relevant Faculty Postgraduate Committee.
An application for interruption to your programme must be submitted to the CDT Administrator via your supervisor. Forms can be obtained from the CDT Administrator or downloaded from the CDT page in eProg. Each case must be supported by appropriate documented evidence (e.g. medical note, MATB1).
Note: retrospective applications for interruption and extensions to the thesis submission deadline will only be considered in the most exceptional of circumstances.
8.6      Problems during your Studies
 If you have any concerns at any time, your CDT Cohort Tutor during the taught element of your programme or your supervisor during the research project should be your first port of call. Your co-supervisor and the CDT Administrator are also people who are there to help you. For more serious issues, or if you wish to raise a confidential matter, you can contact the CDT Director or the Head of the relevant Faculty Postgraduate Committee.
 The University also offers a number of support options for students including a counselling service and disability support. These are all confidential and the details for these can be found in Section 11.

9. Student Support and Guidance
---
9.1      Support
 University of Manchester Student Services Centre (SSC)
This is the place students can go to with any administrative queries. The main site is on Burlington Street on the way to the library and a smaller satellite centre is located at Sackville Street on the ground floor of the Staff House building. The SSC can sort out questions concerning registration, swipe cards, tuition fees assessment or payment, Council Tax exemption, and all sorts of documentation such as academic transcripts or student loans, grants and awards. They can also help with queries about examinations, graduation ceremonies, degree certificates and numerous other general enquiries. Enquiries can be made over a student enquiry phone, by email, letter or fax, or alternatively students can make requests and carry out certain tasks themselves using the Student Portal – log on at www.portal.manchester.ac.uk using their university username and password and click on 'My Services'. The walk-in service and student phone line are both available five days a week from 10am – 4pm.
Contact details
The Student Services Centre
Burlington Street
Manchester, M13 9RL
The Student Services Satellite Centre
Staff House
Sackville Street Site
Manchester, M16 1QD
Tel: +44 (0)161 275 5000
Fax: +44 (0)161 275 7860
Email: ssc@manchester.ac.uk
9.2      Student Feedback and Representation
 Student feedback is extremely important as it helps to inform our direction on future developments that seek to benefit the whole student community. We welcome your feedback on any aspect of your experience as a research student, either as an individual or as a cohort. We will regularly seek your opinion following completion of training activities and the University will encourage you to complete the national survey of postgraduate research student experience, PRES and Barometer surveys.
Taught unit feedback
You will be asked to provide feedback about your taught units through questionnaires which will be made available via Blackboard. These provide an opportunity for you to comment on a number of different areas within each unit and assess the unit according to a number of criteria on a scale ranging from well above average to well below average.
Students are also encouraged to discuss matters of concern with their supervisors, advisors or with any of the CDT coordinating staff. Comments made by students via course questionnaires or directly through supervisors, advisors or the pastoral care scheme will be considered by the CDT Management Board and CDT Director in consultation with the relevant people.
If you would like to give feedback on any aspect of your programme or training, please email: RegenMed-cdt@manchester.ac.uk
Student representatives
PGR representatives are nominated each year to represent the student community within each research area. A CDT student rep and deputy will be recruited for each cohort, which will involve their participation as a student representative at the CDT board. You will be invited to attend the board quarterly, along with representatives from later CDT cohorts in future years, and will be asked to feed back or raise any points for discussion.
Student reps may also be invited to participate in University focus groups and meetings specific to the faculty they are registered with after the first 6 months and contribute to policy development. Please see the University policy on student representation.
You will be asked to nominate two people to represent your CDT cohort (one student rep and one deputy). If more than two nominees are put forward an anonymous vote will be held to elect the representatives. This will take place in week 2 of semester 1.
Duties/responsibilities
A general description of the role of a student rep can be found at:
http://documents.manchester.ac.uk/display.aspx?DocID=10134
Further information and support about this role can be found at:
http://documents.manchester.ac.uk/display.aspx?DocID=4705
http://manchesterstudentsunion.com/reps
9.3 The Role of the CDT
 The primary role of the CDT is to support you during the four years of your postgraduate study. In your first year, the CDT will provide you with the skills and the background information and knowledge to allow you to pursue a successful career- whether that be in academia, medicine or industry. When you move on to your PhD research project after the first six months, the CDT will still be there to support and guide you; although you will be registered in different Faculties, your first point of call for help should still remain the CDT team, and there will continue to be CDT cohort commitments spread throughout the remaining years, all of which are important elements of your PhD programme.
As well as academic support from CDT research staff, the CDT provides funding in the form of an individual research training support grant (RTSG) to support your day-to-day work in the lab, attendance at conferences and use of the relevant research facilities. Your supervisor will provide details of your account code and how to sign-up for training in order to purchase services and materials via the University procurement systems (iProc) and travel system (Egencia).
9.4      The Role of the Supervisors
 The Universities Code/Policies can only be a guideline whose detailed application depends on circumstances. The most important general requirements are that the main and co- supervisors are approachable and accessible, and that when advice or recommendations are given, you feel that they are constructive and fair. A very important part of the supervisors' responsibility is in helping to plan deadlines, for example, in connection with the various reports and milestones that you must complete. This implies that frequent and adequate consultation between you and your supervisors takes place. A reasonable guide to this is a minimum contact time of an hour each week once main and co- supervisors have been appointed. Supervisors are expected to make suitable arrangements for supervision in the event of their absence.
Further information on supervision can be obtained at:
http://documents.manchester.ac.uk/display.aspx?DocID=615
9.5      The Role of the Student
 The University's Code/Policy requirements for students can be summarised in three words: communication, application and motivation. As far as communication is concerned, even experienced supervisors may not be aware of some particular problems and you should take the initiative to make sure that these are communicated to your supervisor. Application and motivation are largely up to you but even here, supervisors can help considerably by providing an appropriate working environment. Approachability and accessibility are, of course, important ingredients for success in research for both you and your supervisor. You should consult with your supervisor if you need to be away from the CDT for any period in excess of a couple of days. Illness must also be reported to your supervisor, as well as the CDT Administrator, and you should take particular care that you comply with the regulations of your funding body in the event of protracted absence due to illness or any other reason.
Further information on the role of the student can be obtained at:
http://documents.manchester.ac.uk/display.aspx?DocID=6530
Top tips for new research students
Discuss your expectations with your supervisors and discuss their expectations of you. Being a research student will be a very different experience to being a taught student, or working, and all supervisors work in different ways.
Agree with your supervisors the frequency of your formal supervisory progress meetings. Not the everyday chats, but the meetings at which you will discuss your progress, the problems you have faced, and set the agreed objectives to have reached before the next meeting.
Agree the target date for you to go through drafts of your Literature report and Continuation report and a target date for checking drafts leading up to the submission of your thesis. If you feel that your deadlines are slipping, speak to your supervisor immediately. Timely submission of your thesis is essential.
Expect the unexpected. It is very rare that research runs smoothly and produces the exact results expected. Have a flexible approach.
Ask questions and ask for support when you need it. Never feel like you are on your own.
Be aware of the University policies and regulations, especially the Code of Practice for Research Degree Programmes. This will provide you with vital information as you progress.
Help us to spread good practice and make improvements wherever possible. Tell us about your experiences, complete questionnaires and take part in focus groups.
Enjoy the ride… it's a little like a roller coaster with highs and lows, but the achievement at the end is well worth the hard work.
9.6      Student Appeals and Complaints
 The CDT and the University take the well-being of their students very seriously. Where difficulties arise it is important to seek to address these as early as possible. Many difficulties can be resolved at an early stage by talking informally with the individual(s) most concerned with the issue at a local level. Briefly, students should initially raise any complaints with their supervisor. If they cannot be resolved, they must report the complaint to the CDT Director initially, and, if appropriate, the registering School/Faculty. The University must ensure that complaints procedures are operational and effective. However, as noted above, it is the responsibility of students to ensure that any problems are raised at the appropriate level and at the earliest opportunity.
Alternatively, students may seek advice from the Academic Tutory Service (tel: 0161 275 3033; email: cass@manchester.ac.uk) or the Students' Union Advice Centre (0161 306 4009 or 0161 275 2930; http://manchesterstudentsunion.com/adviceservice).
In the event that difficulties cannot be resolved informally, the University has a mediation service and formal procedures for making complaints, whether about the delivery and quality of services received (i.e. non-academic matters), or about the delivery or quality of research supervision or any other matters relating to your programme of study.
Information about the processes and procedures involved can be obtained from: http://documents.manchester.ac.uk/DocuInfo.aspx?DocID=1893
Academic Appeals
While it is not possible for you to contest the academic judgment of the examiners and their decisions in relation to your academic status or progression, the university is committed to safeguarding the interests of all students in relation to the process by which such decisions are reached. Therefore, procedures are in place that may be used by students to appeal against a decision of a board of examiners, or a progress committee or a programme board, or equivalent committee in so far as the decision relates to the individual student's academic status or progress.
General regulations and procedures for Academic Appeals can be found at:
http://www.studentnet.manchester.ac.uk/policies/
9.7 Research Ethics
Ethical Approval
If a student plans to do research involving human participants, whether directly or indirectly – e.g. interviews, questionnaires, focus groups, observations, accessing personal data about individuals, any human biological materials – then the research must be independently ethically reviewed and approved BEFORE the student begins data gathering.
General policy and procedures for ethical approval can be found at:
http://www.staffnet.manchester.ac.uk/services/rbess/governance/ethics/

10.       Administrative Matters
---
10.1      Programme Management
 The Management of the CDT in Regenerative Medicine programme is divided into three Committees/Boards/Groups who have varying levels of jurisdiction. These are:
 Management Board – The CDT Management Board will operate in accordance with the policies, principles, regulations and procedures of the University of Manchester. It has responsibility for: overseeing recruitment, teaching, approval and allocation of research projects and appropriate supervision, training strategy and provision, and cost-effective management of the grant allocations and associated expenditure. It will also foster collaboration with external academic partners and industry and seek to promote exchanges and build partnerships across the wider international community. Members of the Management Board include the Director (Hardman, chair), three co-Directors (Tirelli, Hanley, Kemp), a representative of the Manchester Doctoral College, CDT administration, student representatives for each cohort (elected by all CDT students), a representative of EPSRC, and co-opted members including industrial partners who will be appointed as required by the Board.
Board of Examiners – The CDT Board of Examiners is responsible for the general conduct of the assessment of the taught programme of study. They will consider and determine for each candidate during the first six months of the programme the marks/grades for all forms of assessment. Members of the Board of Examiners include the external examiner, two members of academic staff as appointed by the Management Board, and up to three co-opted members who shall be occasionally appointed by the Management Board whose particular expertise is considered to be necessary to the successful functioning of the Board of Examiners.
International Advisory Board – The CDT International Advisory Board is responsible for formally reviewing CDT progress annually to ensure that it remains internationally competitive and provides excellent postgraduate level training to its students. Members of the International Advisory Board include five internationally leading researchers, as appointed annually by the Management Board, and co-opted members who shall be occasionally appointed by the Management Board. For 2014-2015, they are:

Dr Alan Russell, Highmark Distinguished Career Professor (past Director, McGowan Institute for Regenerative Medicine, Pittsburgh, USA).
Christine Mummery (Leiden University Medical School, Holland) – pluripotent stem cell differentiation; in vivo cardiovascular disease/therapy models.
Matthias Lutolf (École Polytechnique Fédérale De Lausanne, Switzerland) – bioengineering, stem cells, biomaterials, tissue engineering, microfluidics.
Victor Nurcombe (Inst. Med. Biology, A*Star Singapore) – glycobiology, stem cells.
10.2    Position within the University
In the first six months, you will be registered within the Faculty of Life Sciences for the duration of the taught programme. Local health and safety and security guidelines will be applicable. Once you start your main PhD project, in month 7, you will be registered in the Faculty of your main supervisor. Although there will be local school requirements with respect to your registration as a PhD student, your overall direction will be governed by the CDT programme requirements and processes.
All CDT students will also be members of the Manchester Doctoral College (MDC) and as such have access to social events, transferable skills training and networking opportunities. Further information on the MDC is available at:
http://www.manchester.ac.uk/study/postgraduate-research/why-manchester/doctoral-college/
 10.3      Finance
 The University of Manchester has responsibility for administering the EPSRC-MRC CDT training grant. This includes paying your stipend and fees. Stipend payments are paid monthly, in advance, starting on the 1 October.
 Some travel and accommodation, especially for cohort activities, will be made for you. However, some other activities, such as conference registration, may have to be claimed back as expenses, using a standard expenses claim form (PR7). All expense claim forms must be accompanied by original receipts for all items and handed to the CDT Administrator as soon as possible.
10.4      Code of Practice / Students' Charter
The Code of Practice sets out the University of Manchester's framework in relation to the management and coordination of postgraduate research degrees both full-time and part-time. The University is committed to ensuring the quality of every student's research experience and as such the code of practice defines minimum requirements to safeguard high standards of postgraduate research degree activity.
The Code of Practice should be read in conjunction with the University's Ordinances and Regulations and faculty and/or school handbooks as appropriate:
http://www.staffnet.manchester.ac.uk/services/rbess/graduate/code/

11.       Additional Information
---
11.1      Accommodation
University of Manchester
The Accommodation Office
University Place
Oxford Road
Manchester
M13 9PL
Tel: +44 (0)161 275 2888
Fax +44 (0)161 275 3213
Website: www.accommodation.manchester.ac.uk
Email: accommodation@manchester.ac.uk
 11.2      Resources
11.2.1 Student Services Centre
University of Manchester
The Student Services Centre (number 57 on the campus map)
Burlington Street
Oxford Road
Manchester
M13 9PL
The Student Services Centre (number 13 on the campus map)
Staff House
Sackville Street
Manchester
M60 1QD
Tel: +44 (0)161 275 5000
Email: ssc@manchester.ac.uk
http://www.campus.manchester.ac.uk/ssc/
11.2.2 International Office
The International Advice Team, located in the Student Services Centre, offers help and advice to all international students studying at The University of Manchester on issues such as accommodation issues, council tax, immigration and work permits.
Further information can be obtained at: http://www.manchester.ac.uk/study/international/
Tel: +44 (0)161 275 5000
Email: international@manchester.ac.uk
11.2.3 Libraries
There are many libraries on campus and in the city, all of which are available to you.
The John Rylands University Library
With more than 4 million printed books and manuscripts, over 41,000 electronic journals and 500,000 electronic books, as well as several hundred databases, the John Rylands University Library (JRUL) is one of the best-resourced academic libraries in the country. See http://www.library.manchester.ac.uk/
The Main Library holds the principal collections for teaching and research in the humanities, education, law, medicine, science and the social sciences and is located on Burlington Street, off Oxford Road.
Satellite libraries
In addition to the main sites, there are a number of satellite specialist libraries located across the campus:
Art and Archaeology Site Library
Braddick Library
Eddie Davies Library
John Rylands Library Deansgate
Kantorowich Library
Learning Resource Centre (Education)
Lenagan Library
Precinct Library
Ahmed Iqbal Ullah Race Relations Resource Centre
11.2.4 Computing Facilities and Courses
A short guide to IT services at The University of Manchester 2011-2012 will be available when you arrive. However you will find most of the information you require on the IT Services website, which makes it a good starting point. We recommend that you visit the 'Getting Started' section at: http://www.itservices.manchester.ac.uk/students/it-account
11.2.5 Email
a) All email messages initiated by staff in the CDT will be sent only to your University email address. All messages sent to you via email distribution lists will include only your University email address.
b) You are required to check your University email account on a regular basis. If you wish to set up auto-forwarding arrangements to a private email account you may do so, but it is your responsibility to ensure, one way or another, that you read with minimal delay all messages sent to your University email address. Failure to read messages delivered to your University e-mail account will not be accepted as a legitimate excuse if you fail to act on information that has been sent to you.
c) You may send messages to staff from your private email address, and they will normally be read by members of staff (but see d) below). Staff may choose to send their reply to your private email address, but they are not obliged to do so. If you send a message from your private account, you must also check your University email account for any replies to your message.
d) Important Note: If you send a message from a private email address, you should also be aware that, due to the increasing problems of spam and viruses, a member of staff may sometimes have legitimate cause for suspicion about your message, and may therefore be obliged to delete it without opening it. This is especially likely to apply if your name and the subject matter of your message are not clearly identified in the email address and header.
11.2.6 Careers Service
Your Careers Service is part of the Manchester Leadership Programme, Careers & Employability Division at the University of Manchester. They work closely with graduate recruiters across the globe to develop and manage numerous services, projects, courses and events, all dedicated to equipping you with key skills and knowledge, to help you decide upon, apply for and succeed within your future career.
For information on the Careers Service provisions visit www.manchester.ac.uk/careers
The Careers Service
3rd Floor, Crawford House
Crawford House
Booth Street East
Manchester
M13 9QS
Tel : +44 (0)161 275 2828
Email : careers@manchester.ac.uk
11.2.7 Student Associations
Students' Union Advice Centre- South Campus
University of Manchester Students' Union: http://manchesterstudentsunion.com/
Oxford Road
Manchester M13 9PR
Tel: 0161 275 2930
Fax: 0161 275 2936
11.2.8 Counseling Service
Students' well-being is crucial to their overall academic success and enjoyment of university life. Students will have access to professional services where they can get advice and support with issues that might affect their mood and health.
The University's Counselling Service offers an innovative self-help programme called Being Well, which will help you develop skills and strategies that can enhance your sense of well-being. See http://www.manchester.ac.uk/counselling/
University of Manchester Counselling Service
5th Floor, Crawford House
Precinct Centre
Booth Street East
Manchester
M13 9QS
Tel: +44 (0) 161 275 2864
Fax: 0161 275 2281
Email: counsel.service@manchester.ac.uk
11.2.9 Childcare
There are two nurseries associated with The University of Manchester:
Dryden Street Nursery
Dryden Street
Manchester
M13 9SY
Tel: 0161 272 7121
Dryden Street Nursery is a day nursery operated directly by The University of Manchester and The Manchester Metropolitan University for staff and students of both institutions.
Echoes Day Nursery
Echo Street, Off Granby Row
Manchester
M60 1QD
Tel: 0161 306 4979
Echoes Day Nursery is a day nursery open to registered students and staff of The University of Manchester.
Both nurseries provide care for children from six months to five years and are staffed with trained and experienced personnel in accordance with the local authority's requirements. There are often long waiting lists for places at both nurseries, especially for children under two. Try to apply as early as possible.
11.2.10 Medical Care
Being in good health is extremely important to being successful in your studies. Unfortunately, a student lifestyle is not always conducive to perfect health and so we advise that all students should register with a GP close to their accommodation as soon as they get to Manchester.
If you haven't been able to find a local GP then you check the NHS website on http://www.nhs.uk/servicedirectories/Pages/serviceSearch.aspx which will give you details of your nearest GPs who are still taking on new patients. You can also find information from the same site on the
The Student Occupational Health Service also offers advice on issues relating to university life, work and general medical advice at: http://www.occhealth.manchester.ac.uk/. Medical staff based there can assist with emergency cases of sudden illness on campus, vaccinations, medical examinations, health promotion and general nursing procedures. If you are suddenly taken ill on university premises, all buildings will have a first-aider who can assist you.
If you have a dental emergency and cannot make an appointment with your regular dentist, severe cases can be dealt with at the University's Dental Hospital, which is open to the general public.
11.2.12 Campus Maps
Maps and directions can be found here:
http://www.manchester.ac.uk/aboutus/travel/