Computing facilities in the Stopford Building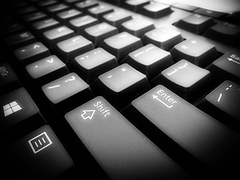 Computing facilities are available to students within the School of Biological Sciences in three computer clusters situated on the ground floor: Stopford PC Clusters 1-3.  Although these clusters are used for scheduled classes, the School tries to ensure significant free time on these computers for student use. Standard word processing, spreadsheet and database software is pre-installed (Microsoft Office Suite), as well as any software related to your studies.  Printing facilities are available in each cluster and technical help can be obtained via the IT Service Desk.
In addition, the University of Manchester provides several large public computer clusters based around the campus, which are available to all students. All the PC clusters run the same operating system and have the same software installed. Visit http://www.itservices.manchester.ac.uk/students/pc-on-campus/ for the location of these clusters and availability.
Guidance notes for students wishing to access their University email accounts outside the University can be found at http://www.itservices.manchester.ac.uk/students/internet/
Intranet
The intranet (https://app.bmh.manchester.ac.uk/) is a service provided for staff and students in the Faculty of Biology, Medicine and Health. Like any other electronic medium there may be occasional outages caused by power surges beyond the control of the School and/or malfunctions, so its operation cannot be guaranteed.  Any material on the intranet, as well as that on any other platform, should be accessed well in advance of any deadlines. Non-availability of the service for 48 hours or less would not be considered a circumstance to mitigate against non-completion of an assignment.
The University of Manchester Library
The University of Manchester Library provides you with the resources and support you need throughout your Life Sciences programme. The Main Library and Stopford Library house all of the essential text books. The Library also has an extensive collection of eBooks, databases and journals available online.
The My Library tab in My Manchester has quick links to all of the Library's resources and services available to students. 
Getting Started
All the information you need to get started at the Library is found on the Get Started page of the library website. You will need your student card to access all library sites around campus. Many of our services and resources also require you to confirm that you are a registered student. This authentication can be your student card, the ID number on the card, your Library PIN, the central username and password you use to log on, or a combination of these.
There is a library guide for Biological Sciences students giving all of the latest information on resources and learning and research services available. This is a good starting point if you are looking for any library resources or information related to your course. There is also a separate guide for the History of Science, Technology and Medicine.
The Main Library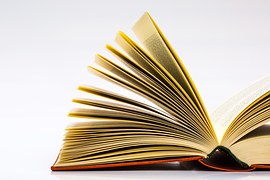 The Main Library holds the principal collection of Biological Sciences books and journals available.
Biological Sciences textbooks are available on Floor 2 of the Blue Area but some copies are held in the High Demand Collection for 1 night loan.  Books and periodicals in other related subjects such as Biology are located in other areas of the Main Library. The Library Search facility will let you know what items are available and where to find them including eBooks and online journals. All the main biological science databases are available including Web of Science, Biosis Previews, Biological Sciences, Medline, Embase, Scopus and Zoological Record. These can be used to discover what has been published on a particular subject. The electronic resources can be accessed both on-campus and remotely.
The Main Library offers group study rooms, individual study space options and computer clusters. WiFi is available throughout the building and a cafe lounge can be found on the ground floor. The Library has long opening hours and extends these during exam periods. Please check Locations and Opening Hours for full details.
The Stopford Library
The Stopford Library also has a computer suite, wifi and 6 group study rooms with a large table and 14 chairs, a 32 inch LCD monitor and a large "squiggle" board. Bookings can be made via My Manchester or at the customer service desk in the Stopford Library.
Please check Locations and Opening Hours for full details.
The Alan Gilbert Learning Commons
The Alan Gilbert Learning Commons is a state-of-the-art learning environment with 24/7 opening hours throughout term-time. The Learning Commons has flexible open learning spaces with multimedia facilities, computer clusters and 30 bookable group study rooms with whiteboards and media screens and iPads available for loan.
Please check Locations and Opening Hours for full details.
My Learning Essentials
My Learning Essentials is the Library's comprehensive programme of online resources, workshops and drop-ins designed to support you in your personal and professional development.
Workshops and drop-ins are held throughout the year and include special sessions during exams and the summer. Our online resources are available at all times, providing flexible support for your development from undergraduate to postgraduate level and beyond.
Full details of workshops and online resources can be viewed on the My Learning Essentials website.
The My Learning Essentials programme is run by The University of Manchester Library in collaboration with other services across campus.‌
The Manchester Museum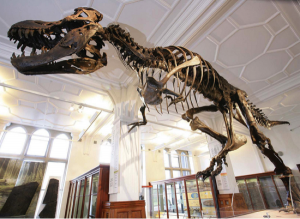 The Manchester Museum is part of The University of Manchester. It has a distinctive role in engaging the public with the work of the University. The Museum has the third largest natural sciences collection in the UK, with 4.5 million specimens, from birds and plants collected by Charles Darwin to specimens of new species collected and classified by present curators. Many of the collections can be searched from the Museum's website (www.museum.manchester.ac.uk). There are also numerous additional resources, such as library materials and associated archives. The Museum has around 500,000 visits per year and over 20,000 visits by schoolchildren.
Museum staff work to make the collection available for teaching, research and public engagement and are always keen to explore new opportunities to engage students with the collection. Many museum staff teach on lecture courses and field courses, practicals and research skills modules. They also offer a number of studying opportunities, including final year projects, industrial placements, use of the Museum resources in PhD and Post-Doctoral work and co-supervision of PhDs. These may involve the collections or the specialist interests of staff. You are encouraged to contact museum staff to self-arrange projects.
The Museum is heavily involved in local biodiversity, climate change and sustainability work and helps to deliver the Biodiversity Action Plan and Climate Change Action Plan (A Certain Future) for Manchester.
The Museum can help you develop employability through its many volunteering opportunities, particularly useful to those who wish to enter careers in public communication, education and, of course, museums.
Anyone—staff or student—can visit collections that are not on display. This is done by arranging a visit with the appropriate curator (details below) or by arranging to visit the Collections Study Centre. The collections are a wonderful source of inspiration and information for research on scientific subjects and the history of science.
Entry to the Museum is free. It has fantastic galleries and a busy programme of temporary exhibitions and public events. The museum café is a popular meeting place for both students and staff.
Zoology: internationally important collections of many groups of animals, particularly birds, mammals, skeletons, molluscs and many other invertebrates, around 250,000 specimens. Contact Henry McGhie, Head of Collections and Curator of Zoology, who has a particular interest in bird biology and ecology, email:  henry.mcghie@manchester.ac.uk.
 Botany: an internationally important collection of over one million specimens of worldwide plants, mostly herbarium sheets. Contact Rachel Webster (email: Rachel.E.Webster@manchester.ac.uk), Curator of Botany.
Entomology: internationally important collections of over two million insects from most taxonomic groups. Contact Dmitri Logunov, Curator of Arthropods, who has a particular interest in spiders, email: dmitri.v.logunov@manchester.ac.uk.
 Earth Sciences: one of the five regional Earth Science Collection centres in the UK; one of the largest mineral collections with over 30,000 specimens and important collections of fossil plants and animals, with over 100,000 specimens. Contact David Gelsthorpe, Curator of Earth Sciences, email: david.gelsthorpe@manchester.ac.uk.
Vivarium: a unique collection of live animals with over 270 specimens of 40 species. Contact Andrew Gray, Curator of Herpetology, who has a particular interest in tropical frogs, email: andrew.r.gray@manchester.ac.uk.
Also humanities collections, notably an important Egyptology collection and Archaeology collection.
To book a visit to the museum Collections Study Centre, telephone 0161 275 2643 or email museum@manchester.ac.uk.
The University Language Centre
The University Language Centre provides courses and language learning resources for students from a wide variety of disciplines wishing to include a modern languages element within their studies. It also offers a wide range of courses and services for international students for whom English is not a first language.
Language courses
Offered as part of the University Language Centre's institution-wide language programme (LEAP), these courses are available to students from across the University and may be studied on a credit or on a non-credit basis to complement your degree. Currently there are 17 languages offered, ranging from the main international languages to a number of less-widely taught languages:
Arabic
British Sign language
Mandarin Chinese
Dutch
French
German
Hebrew
Italian
Japanese

Korean
Polish
Persian
Portuguese
Russian
Spanish
Turkish
Urdu
For more information on the full range of languages and levels that are available, please consult the University Language Centre website via the link given below.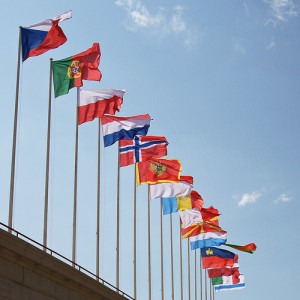 English Language Programmes and Advice
If English is not your native language, you may wish to make use of our classes and tutorials.
In our classes, experienced tutors will help you get the most out of your studies by exploring the key features of both written academic and spoken English. A particular emphasis is placed on communicating well with your intended audience. We also aim to boost your confidence to work independently in English. The writing classes are delivered on a broad disciplinary specific basis: Engineering and Physical Sciences, Biological Sciences, Medical and Human Sciences, Business-related disciplines, Humanities. You can find out more about these helpful classes on our website.
You may also book a free one-to-one academic writing tutorial with an English for Academic Purposes specialist.  You submit a sample of your own writing when booking a tutorial, and the tutor will then offer tailored advice and feedback specific to your needs. The feedback will focus on areas such as structure, referencing and appropriate use of English.
Please refer to the Academic Support Programmes section of the ULC webpage via the link given below.
Face to Face - This is a reciprocal language learning scheme, in which students can meet with native speakers of the language they are learning. International students find that this is a good way to meet home students and to become more integrated into the University.  Home students can prepare themselves for study abroad by finding out about their partners' home universities and cultures. For more information, please enquire at the ULC reception.
Open Learning Facilities - The University Language Centre's open learning facilities, situated in the Samuel Alexander Building, offer:
A well stocked library of materials in text, audio, DVD and CD-ROM formats
Materials in some 80 languages
Two suites of dedicated multimedia PCs for computer aided language learning, DVD playback and access to TVoverIP (for viewing live satellite channels via the University network)
Booths with LCD screens for group viewing of DVDs
A conversation room for group work and voice recordings
Short-term loan of digital recorders, cameras, webcams, etc
Support and advice for learners from expert staff and through on-line resources
A full guide to the University Language Centre's courses, services and its language learning resources is available at: http://www.ulc.manchester.ac.uk.
Peer Assisted Study Sessions (PASS)
Peer Assisted Study Sessions (PASS) are operated by second, third and final year students to assist first year students in the transition to University life. Groups of first year students will be assigned 2 PASS leaders by PASS scheme student coordinators and the School Sabbatical Student Intern at the start of their programme and will be scheduled to meet with their PASS leaders at regular intervals during the year. Any queries about PASS should be addressed to the Student Intern responsible for the scheme (peersupport@manchester.ac.uk).
The aims of the scheme are to:
enable a clear view of course expectations
promote a non-threatening environment
provide an effective method to:
assist learning
develop interpersonal/transferable skills (communication, team working, problem solving)
develop self confidence
increase responsibility and motivation
increase peer interaction
obtain inside knowledge
allow students to give real-time feedback
generate real-time feedback for the teaching staff
challenge the barrier between year groups
Additional information on the PASS scheme can be found at http://www.peersupport.manchester.ac.uk/.
Textbooks and other requirements
Included in most of the unit descriptions are the text-book(s) recommended for the unit, and any other special requirements. You are advised not to purchase textbooks until the Unit Coordinator has had a chance to discuss these with you, and perhaps show you samples - sometimes there is a choice of recommended texts, depending on the other units that you are taking, and sometimes a better book has become available after the printing of this handbook. Copies of all recommended texts are in The University of Manchester Library and multiple copies are available for overnight loan.
Where no 'recommended reading' list has been provided in the unit description or on Blackboard, it can be assumed that there are no set texts that cover the unit or that would be useful to read before the unit begins, and that reading material will be recommended once the course has started.
White lab coats are required for all practical classes and will be available in the practical laboratories. A pocket calculator will also be necessary.
NB: Calculators capable of storing and retrieving text (or having a full alphabet keyboard) are not permitted in University examinations.  Please refer to the "Guidance on the use of calculators in examinations" for further information.